The Historical aircraft restoration society museum is unlike others you may visit.
Admission includes a guided tour through the premises which, owing to them being working hangars, require an escort.
The advantage of this approach is that you will not be hampered by barriers and you will be able to experience the aircraft and other displays in a way that is just not possible elsewhere. Open 9:30am and 3:30pm any day.
For more information follow the website link to HARS Museum.
Cafe Connie is located in the entrance to the HARS museum, directly adjacent to the passenger terminal building.
Breakfast and lunch menus offering a wide selection of both hot and cold foods are available at very reasonable prices.
For great coffee, snacks and light meals, drop in to Cafe Connie anytime between 09:30am and 3:30pm any day.
For more information follow the website link to Cafe Connie.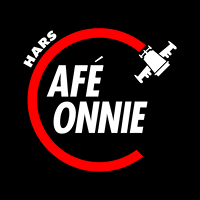 HARS – the Historical Aircraft Restoration Society –
is an all volunteer group of Aviation Professionals and Enthusiasts at Wollongong Airport.
The aircraft engineering capability of our members can be demonstrated by remembering that during the 1990's, they took a derelict Super Constellation from the Davis Montham aircraft graveyard and restored it from almost nothing to beautiful flying condition and flew it across the Pacific to its home here.
If there has been one defining event in the recent history of HARS, it has been the arrival of our Boeing 747-438 aircraft, OJA, "The City of Canberra". This aircraft means so much to many of our members who maintained and operated it during its life in Qantas. We have also seen our collection of both airworthy and static aircraft increase at a seemingly amazing pace. Every year there is something new to see, and HARS is truly a solid destination on the World map of aviation "places to see".
Whilst our collection centres around a parade of airliners from the "Southern Cross II" (a faithful replica Fokker F.VIIb/3m trimotor) through our three flying C-47 / DC-3 aircraft (one of which is the "Hawdon", TAA's first aircraft), DC-4, Convair 440, Super Constellation and Boeing 747-438, we also have a number of other historic aircraft types. There is the Catalina, our two Caribou, three P-2 Neptunes (two flyable), CA-27 Australian Sabre, Canberra, two Vampires, Mirage III and an F-111C, amongst others. We have many examples of people who have "popped in for a look" and have spent far longer in absorbed fascination than they had anticipated.